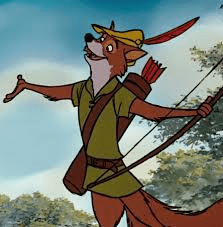 MEET THE TEAM
Major Oak- Miss L Hardy
Robin Hood- Miss L Marsh
Teaching assistant- Miss G McGrory
PE- Mr Unwin
.
What are we learning about this year?
Miss Marsh and Miss Hardy would like to welcome you to our year 2 class page. Here you will find useful information including what topics we are exploring, homework and year 2 expectations. Supporting year 2 this year is the wonderful Miss McGrory and Mr Unwin.
Our exciting topics this year are:
Autumn 1- What are British people proud of?
Autumn 2- Did Zog start the Great Fire of London?
Spring 1- Where would you prefer to live Edwinstowe or Africa?
Spring 2- Does chocolate grow on trees?
Summer 1- Could you survive in the Rainforest?
Summer 2- How many different ways could we travel around our country?
School Diary
Please continue to record in your child's school diary when they have read to be in with a chance of receiving certificates and a prize at the end of term.  This term the challenge is 80 reads between the start of the academic year until we break up for Christmas.
This can also be used as a point of contact between parents and teachers and they will be checked on a weekly basis. It is therefore the children's responsibility to have them in school every day. Your child will also record their weekly spellings.
Physical Education
PE is every Wednesday and Thursday.  We ask the children to bring kit suitable for indoor and outdoor sessions.  Please make sure each item of clothing is clearly named.  This should include:
White T-shirt
Navy shorts (indoor PE)
Plimsolls/trainers
Navy or black tracksuit top and bottoms (for colder weather)
You will need to take your child's kit home weekly to wash and prepare for the following week.
Communication
As teachers, we know that what may seem a little problem to an adult, can be a massive problem to a child – so please don't hesitate to contact us if you have any queries.
Please email us-
lmarsh@kingedwin.notts.sch.uk
lhardy@kingedwin.notts.sch.uk
We look forward to continuing to work with you and your child!