During the COVID 19 pandemic our school has continued to provide meals for our children, their families and also vulnerable members of our community.
Food parcels are delivered as per government guidance and meal vouchers are also administered as and when these vouchers are available for our families.
At present we are offering warm packed lunches as an alternative to our traditional meal service. This is due to having limited space available to ensure meals can be taken in a COVID secure way.
Normal service will resume as soon as possible.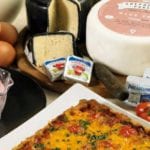 Hot Dinners
Our catering team provide delicious cooked lunches. The meals are nutritional, very well cooked and presented, offer excellent value for money and are prepared from fresh produce everyday. Please contact us or Find out more from Nottinghamshire County Council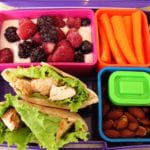 Packed Lunch
A balanced packed lunch should contain:
starchy foods – these are bread, rice, potatoes, pasta and others
protein foods – including meat, fish, eggs, beans and others
a dairy item – this could be cheese or a yoghurt
vegetables or salad and a portion of fruit
Starchy foods are a good source of energy and should make up a third of the lunchbox. But don't let things get boring. Instead of sandwiches, give kids bagels, pitta bread, wraps and baguettes. Use brown, wholemeal or seeded bread, not white bread
Free School Meals
Check to see if your child qualifies for free school meals and find out how to apply.
NHS
Pick a healthier packed lunch or picnic! We've got loads of tasty and easy to prepare ideas that everyone can enjoy – and they're great value too.
Across multiple devices…
You can access School Gateway online or via the app 24/7.
Getting started is easy. Simply enter your mobile number and email address and the system automatically generates a login code.
If there's functionality listed here that you don't see on your School Gateway account, it means your school is not currently signed up to this feature
Payments & Dinner Money
School Gateway is simple, safe and secure to use. You can make payments using a debit or credit card – or use superfast 'Instant Bank Transfer'. You can check balances and pay for dinners, trips and other items at any time.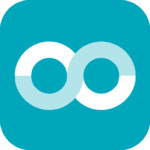 Safe and secure, always
School Gateway is a safe and secure way to stay connected with your school. All communication is protected behind a pin code that you set yourself
Getting started with School Gateway
You will need to register for a School Gateway account on the School Gateway website: Visit http:// www.schoolgateway.com and click on the 'New User' tab.
Important: You will need to enter the e-mail address and mobile number that we have on record for you. E-mail addresses or mobile numbers not recognised by King Edwin Primary School as being contact details associated to your children, will not be able to register for School Gateway. If you need to update your details, please do not hesitate to contact the school reception.
For any problems using the app and/or the mobile device app, please use the School Gateway Parent Guide, which has very useful step-by-step guides.