Changes at KEPS following the COVID 19 Pandemic
COVID Pandemic – KEPS Changes
There have been many changes to our daily routine during the COVID 19 pandemic. The following documents provide key information regarding these changes:
Returning To KEPS September 2020 20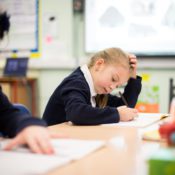 The school day for children in Years 1 to 6 starts at 9.00am and finishes at 3.15pm
Full-time children in the Foundation Stage start at 8.40am and finish at 3.10pm.
The session times for part-timers in the Foundation Stage are:
Morning:                 8.40am  – 11.40am
Afternoon:             12.25pm  –  3.25pm
We will open five minutes before the end of each session for communication.
Key Stage 1 (Years 1 & 2) are taught for 4 hours and 20 minutes a day (21 hours 40 minutes per week)
Key Stage 2 (Years 3 – 6) are taught for 4 hours and 40 minutes a day (23 hours 20 minutes per week)
25 minutes are allowed for registration and assembly.
There is a 15 minute break in the morning and a 10 minute break in the afternoon.
Lunch time breaks are:
–  Full-time children in Foundation Stage 11.30-12.30
–  Key Stage 1 12.00  – 12.45pm
–  Key Stage 2 12.30  – 1.15pm