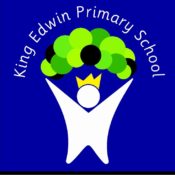 The Cambridge Dictionary defines Accreditation as:
the fact of being officially recognized, accepted, or approved of, or the act of officially recognizing, accepting, or approving of something.
Here at King Edwin, we are really proud of the awards and accreditation we have received and acknowledged for as part of the education we provide… its great to know the hard work, commitment and dedication is being recognized and rewarded!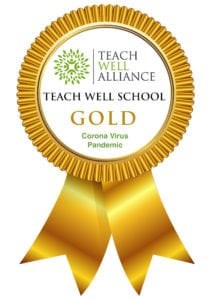 Well-being takes high priority at KEPS. During the pandemic we have continued to support our children, staff and whole community in a variety of ways. This support is imperative if we are to maintain that strength in togetherness and our unique community connection. KEPS was awarded the Teach Well Alliance Gold Award in July 2020 for our work as a school and we are very proud of this achievement.
Social School Award
We are so proud of this recognition and being the first school in the area to achieve it!
The Social School Award is uniquely certified CPD to reward both you & your school with quality mark recognition for the way social media is used to connect, promote & engage with parents & others.
Have a look at our success story by clicking here
Our staff work incredibly hard to make sure parents, carers etc are continuously being updated on their child(rens) learning during the day
Keep an eye out for our #Hashtag – #KingEdWINNERS
Microsoft Innovative Educator
Microsoft Innovative Educators (MIEs) use Microsoft tools in the classroom and have learned the fundamentals of applying technology in education. This is the first step on an exciting journey of joining a professional network of enthusiastic educators who come together to learn, share, and grow.
We encourage ALL teachers to become MIEs so they can provide modern teaching and learning practices in order to enhance the learning of children, supporting them for the jobs of the 21st Century.
Apple Teacher
Apple Teacher is a free professional learning programme designed to support and celebrate educators using Apple products for teaching and learning. As an educator, you can build skills on iPad and Mac that directly apply to activities with your students, earn recognition for the new things you learn, and be rewarded for the great work you do every day.
Another fantastic opportunity for our members of staff to be recognised for their hard work, commitment and innovative learning styles in order to enhance the teaching and learning in our school.
NACE/nrich Ambassador Project
NRICH is working with NACE to expand the network of NRICH Ambassadors, who support the NRICH team by sharing their knowledge of NRICH resources within their settings and local area.
Our three day Ambassadors programme is designed to allow delegates time to explore the vision behind the vast array of NRICH materials and ways to maximise their potential in the clasroom. After the programme has been completed, Ambassadors should feel confident using NRICH resources in their settings as well as supporting their colleagues too.
If you require more information about how your school could receive nrich CPD from our resident Ambassador (Mr Bandy), please contact our office for more details.
Eco-Schools
Eco-Schools is the largest global sustainable schools programme – it starts in the classroom and expands to the community by engaging the next generation in action-based learning.
The programme's greatest achievement is arguably the fact that it produces generation after generation of sustainably minded, environmentally conscious people. These individuals will carry the behavioural patterns they uptake under the auspices of Eco-Schools with them through life, in turn teaching the next generation the habits to make a difference.
KEPS proudly achieved our Green Flag Award in 2019 and as a school we are very much aware of our responsibility for developing greener ways of living and learning.  Our ECO Team are fantastic and the children take their roles very seriously – organising various events and initiatives.