Welcome to Year Three
The Year 3 team welcome you to the first year of Key Stage 2. There are a few changes from Year 2, but nothing that anyone should be worried about. Lunchtimes are a little later at 12:30pm. The children have to bring their own healthy snacks for break time and we open our doors at 9am. Our school day finishes at 3:10pm. We're going to have a great time this year, learning about all sorts of fantastic topics, and we can't wait to get started!
Please always feel free to communicate with us via an email and we aim to respond as promptly as we can.
Year Three Expectations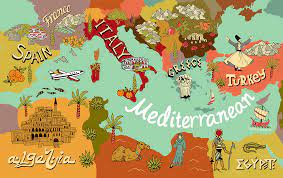 Meet the Teaching Staff
In Year 3 the children will be taught by:
Miss Trolley and Mrs Fletcher
Miss Hands and Miss Topliss
We are also very lucky to have the fantastic support of:
Mr Unwin- PE Coach
Mrs Harvey- Modern Foreign Languages Teacher
Homework
All Year 3 homework will be shared and accessed through our Microsoft Teams platform. The children will be able to access their half termly homework using their Teams log in details.
Spellings and times tables will be practiced each week as these are extremely important. Additional spelling and times tables curriculum information can be found in the children's planners.
Learning Questions
Autumn 1- Who lived in Britain first?
Autumn 2- What makes the Earth angry?
Spring 1- How different would my life be if I lived in Asia?
Spring 2- How can we rediscover the wonder of the Shang Dynasty?
Summer 1- Where did all the coal mines go?
Summer 2- Why do so many people go to the Mediterranean for their holidays?
Learning Challenge
This half term the children will be learning about our new topic, 'Why do so many people go to the Mediterranean for their holiday?'
During our final topic of Year 3, we will be focusing on the Geography of the Mediterranean. Our Topic based learning will explore the climates and weather of the Mediterranean, different foods, cultures, currencies and languages of the Mediterranean whilst also linking our Art based learning to famous artists and artwork from the Mediterranean. Within Science, we will be learning about plants, the functions of different parts of flowering plants, requirements of plants for life and growth, the life cycle of plants and also water transportation. We are thoroughly looking forward to our wonderfully interesting topic for our final half term of Year 3!
School Diary
All children are given a new school planner. The planners incorporate all of the useful information that the children will need. In the center of the planner, there are weekly pages for you to record your child's daily reading. Reading develops the brain, provides a window into the world around you and helps you do better in all school subjects. We recommend that children are heard for at least ten minutes each night and notes to be made in their planners with your signature.
These diaries will be checked on a weekly basis. It is therefore yours child's responsibility to have them in school every day. Please feel free to comment on the reading your child is doing at home. We encourage you to make a note of your child's reading as prizes will be awarded at the end of each term.
Physical Education
This half term PE will take place on Monday morning and Wednesday afternoon.
Full school PE kit is required and expected to be brought in on a Monday morning.
Information about your child's PE kit can be found in their school planner.
Additional Information
As teachers, we know that what may seem a little problem to an adult, can be a massive problem to a child – so please don't hesitate to contact us if you have any queries. We look forward to continuing to work with you and your child!