Welcome to Year Three
The Year 3 team welcome you to the first year of Key Stage 2. We have two classes in Year 3 Friar Tuck and King Richard. There are a few changes from Year 2, but nothing that anyone should be worried about. Lunchtimes are a little later at 12:30pm and the children have to bring their own healthy snacks for break time.  We open our doors at 9am on Mondays and Fridays and at 8:50am on Tuesdays, Wednesdays and Thursdays for our 'Early Bird Reading' sessions. Our school day finishes at 3:30pm. We're going to have a great time this year exploring all of our new units of learning and we can't wait to get started!
Please always feel free to communicate with us via email and we aim to respond as promptly as we can.
Year Three Expectations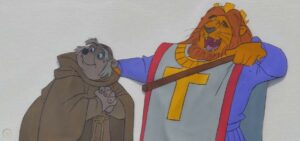 Meet the Teaching Staff
In Year 3 the children will be taught by:
Friar Tuck Class – Miss Trolley (Monday and Tuesday) and Mrs Cox (Wednesday – Friday)
King Richard Class – Miss Moore
We are also very lucky to have the fantastic support of:
Mrs Fletcher, Miss Booth, Mrs Munnoch
Miss Kemp – PE Coach
Mrs Willis- Modern Foreign Languages and Music Teacher
Homework
All Year 3 homework will be shared and accessed through our Microsoft Teams platform. The children will be able to access their half termly homework using their Teams log in details. We use a homework bingo style which is linked to our Units of Learning. How many can you complete?
Spellings and times tables will be practiced each week as these are extremely important. Additional spelling and times tables curriculum information can be found in the children's planners. Children also have access to Doodles and Timestables Rockstars. There are competitions and celebrations throughout the school for streaks on doodles!

Autumn 1 Rivers Homework Y3
School Diary
All children are given a new school planner. The planners incorporate all of the useful information that the children will need. In the center of the planner, there are weekly pages for you to record your child's daily reading. Reading develops the brain, provides a window into the world around you and helps you do better in all school subjects. We recommend that children are heard for at least ten minutes each night and notes to be made in their planners with your signature.
These diaries will be checked on a weekly basis. It is therefore yours child's responsibility to have them in school every day. Please feel free to comment on the reading your child is doing at home. We encourage you to make a note of your child's reading as all the children have the opportunity to win bronze, silver, gold and platinum in our whole school reading challenge!
Physical Education
This half term PE will take place on Monday and Thursday morning.
Full school PE kit is required and expected to be brought in on a Monday morning.
PE Kit:
We ask the children to bring fleeces and jogging trousers as well as outdoor footwear (if required during the colder months of the year), as the children will have an indoor and an outdoor session each week. This should include:
White T-shirt
Navy shorts (indoor PE)
Plimsolls/trainers
Navy or black tracksuit top and bottoms (for colder weather)
Additional Information
As teachers, we know that what may seem a little problem to an adult, can be a massive problem to a child – so please don't hesitate to contact us if you have any queries. We look forward to continuing to work with you and your child!