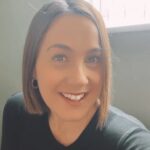 Family Support Worker
Hello, my name is Jess Hallam, Miss Hallam to the children here at KEPS.
My role within school is varied, I can offer a wide range of support and advice for our families whether it be a long or short term challenge such as:
Food parcels, I work with the Coop and every Monday and Friday morning I collect food that they kindly donate. If you feel this would benefit you please drop me an email or call school, there is no judgement or questions and it is done discreetly.
Families struggling with financial issues or debts.
Families with housing issues or facing homelessness. I have links with the council so I can help support to communicate with them and yourselves.
Families with domestic violence or abuse, I have links with Women's aid or offer confidential advice.
Universal credit application support
Disability living allowance and support/carers allowance
Home visits
Weekly calls to chat and vent if need be!
I work closely with the local children's centres and other professionals so if there is something that is more specific we can get specialist support involved.
There are some links at the bottom of this page to scroll and read at your leisure regarding speech and language and Healthy Families team.
I also run a baby and toddler group every Wednesday 2pm-3pm in the school hall. There are lots of opportunities for you and your child to socialise, make new friends and learn new things at play group! No need to book just turn up!
I am available every afternoon, please feel free to call the school office 01623 822111, pop in or email:
Jhallam@kingedwin.notts.sch.uk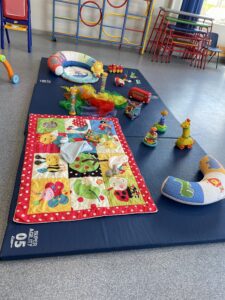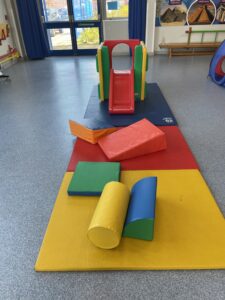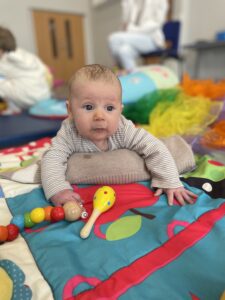 Notts Help Yourself 
You may find useful hints, tips and information by using the following link.
For useful speech and language support, take a look at the following links.
Language for Life (nottinghamshirehealthcare.nhs.uk)
Activities for babies, toddlers and children – BBC Tiny Happy People
Both of these websites have ideas on how you can support your child at home with their speech, language and communication skills.
Speech and language can affect many areas of your child's learning, including their behaviour. Children may find it difficult to express themselves!
If you feel like your child may need specialist support please get in touch. We can have a look at referring to the speech therapy team (including a program called home talk up until the age of 3). There is no shame in asking for help.
Bereavement
Bereavement is a really tricky subject and loss can be hard for you to process, making it difficult sometimes to support your child. I have had training to be able to support in school, if this is something you feel like your child could benefit from. We work on a range of fun activities from a booklet called 'Muddles, puddles and sunshine', plus lots of time to chat!
You could also take a look at the website Winston's Wish, which has some lovely hints, tips and advice for you to follow, too.
Winston's Wish – giving hope to grieving children (winstonswish.org)